Student Management and School Safety
The Department of Student Management and School Safety is responsible for overseeing student registration, residency, superintendent's suspension hearings, and guardianship issues. This office also monitors attendance policies and procedures, and reviews and revises district and building-level emergency management plans and codes of conduct. A copy of the district safety plan is available below.

This office oversees the duties of the District Safety Coordinator, is involved with the Positive Behavioral Interventions and Supports program, and presides over the committees such as the District Wellness Committee and the District Health and Safety Committee. This office also approves requests for fund raising activities. Student Management also ensures district compliance with the (SAVE) Schools Against Violence in Education Act, including overseeing AED (Automatic External Defibrillator) training, implementation, and drills.

For more information, please contact Nerlande Anselme, Assistant Superintendent of Student & Family Services, by calling (585) 359-5018 or e-mailing nanselme@rhnet.org or Chris Barker, Director of Student Management, at (585) 359-5048 or cbarker@rhnet.org.

You may also use the online Contact Us form for questions/comments.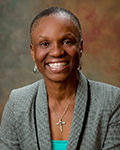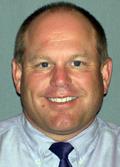 Related Links
Click here to view RHCSD Board Policy

5311.1 Student Due Process Rights Exhibit
5311.1-E.1 Notice of Right to Appeal Exhibit
5311.1-E.2 Notice of Appeal Exhibit
5311.1-E-3 Notice of Hearing of Appeal

Click here to view RHCSD Board Policy

5110 School Attendance Area
5110-R School Attendance Area Regulation

Click here to view RHCSD Board Policy

5140 Entrance Age

Click here to view RHCSD Board Policy

5150 School Admissions
5150-R School Admissions Regulations

Click here to view RHCSD Board Policy

5151 Admission of Resident Students