Visual Arts



Creative solutions begin here!


Art Education is a forum where students develop their potential - aesthetically, intellectually and creatively. Art is a record of humankind's achievements, a reflection of a society's values, beliefs, attitudes and concerns. Students grow in their ability to participate in their world when they begin to see connections between the visual arts, other art forms and aspects of life and learning. Below is just one example of how the visual arts can impact our world.

Art education is indispensable to the freedom of inquiry and expression. The arts provide forms of nonverbal communication that can strengthen the presentation of ideas. The modes of thinking and methods of the arts can be used to illuminate situations in other disciplines that require creative solutions. All students, regardless of their background, talents or abilities, deserve access to a rich, comprehensive arts education program that develops the self-esteem, self-discipline, cooperation and self-motivation necessary for success in life. Art is an important part of the common culture because it provides us with examples of the breadth, depth and complexity of human nature.


Access the links below to websites for preschool through secondary students and for links to art museums. Get a good start - a smart start with art!


For more information, please contact the Visual Arts Director, Donna Watts, by calling (585)359-5058 or e-mailing dwatts@rhnet.org.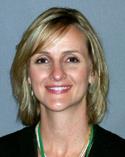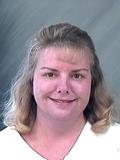 Related Links
Kinderart

"Begun in 1996, this site now features over 800 art lessons!"

Kindercrafts

"A plethora of arts and crafts activities with directions. The crafts use materials found around the house, like egg cartons, cardboard, paper, boxes, string, crayons, paint, glue, etc."

The @rt Room

"Geared toward children eight years old and up, this site is intended to serve as a virtual art room for kids to explore the world of art and to display their own work. Kids are offered the opportunity to create, to discover, to imagine, to invent, to learn, and to make their thoughts become things."

National Museum of American Art

"The National Museum of American Art houses the largest collection of American art in the world. Over 3,000 works of art have been digitized and are available in Collections and Exhibits."

National Museum of African Art

"A unit of the Smithsonian Institution, the National Museum of African Art features a wide variety of art collections and exhibits from all areas of Africa."