Mrs. Feuerstein's Home Page - LET'S READ
THE 2016-17 SCHOOL YEAR HAS PROVEN TO BE ANOTHER GREAT YEAR AT CRANE!!
Reading is your ticket to fun and adventure. Just open a book and you can go anywhere and do anything.

Welcome to my webpage. I am a Consultant Reading Teacher. I work with small groups of students to help them read at their grade level. We work together on skills that help them figure out words and understand what those words are trying to tell them. When they understand that reading is understanding and learning the facts and stories the author is sharing with them and not just figuring out the words, I will know we have another good reader on the way.

Mrs. Feuerstein
Consultant Reading Teacher
email: bfeuerstein@rhnet.org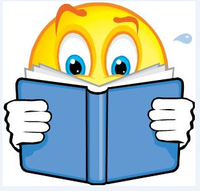 Related Links
Sound and Reading Fun

Have fun with letter sounds and stories for all ages and interests.

Mad Libs

Make your own silly mad lib stories.

Parent Guide for Second Grade

This page will explain second grade expectations and give you ideas to try at home.

Parent Guide to Student Learning

This will take you to the RH website so that you can find the guide for your child's grade.

Storytime

Listen to fantastic stories read aloud by famous actors.