Return to Headlines
Rush-Henrietta Remembers 'Kind and Gentle Soul'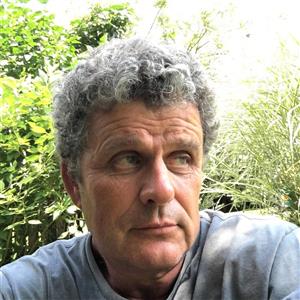 Taking the field without many key players, Gerald Lloyd's beloved Green Bay Packers defied the odds to upset the undefeated Arizona Cardinals last week on Thursday Night Football.

"He said, 'Who do you think won the game?'" recalls his girlfriend, Melody Miller. "I said, 'Judging from the sound of your voice, Green Bay.'" The Packers' super fan turned in for the night a happy man.

Rush-Henrietta is sad to share that Lloyd, a member of the district's facilities team since 2016, died the following morning, Friday, Oct. 29, 2021. He is being remembered as a hard-working man who never spoke poorly of others. "He was a kind and gentle soul," Miller says. "He was the kindest person I ever met."

Lloyd worked for 35 years at the Democrat and Chronicle, where he oversaw newspaper layout. When that adventure ended, he secured a position with Rush-Henrietta, working as a cleaner for Leary and Vollmer elementary schools and Rush-Henrietta Senior High School. Lloyd was grateful for the opportunity to remain physically active, and thankful the job allowed him to continue to provide for his children, Caleb and Gwynneth.

"Gerald was a very dependable, hard worker, always willing to help out with anything he was asked to do," says Jeff Dickson, custodian at the Senior High School. "He always had a positive attitude and got along with everyone he worked with, and he will be missed by everyone."

Lloyd was a hometown boy. When searching for a place to live, Miller found a potential home and called him to seek out his opinion. "I asked, 'Do you know where Middle Road is?" He said, 'Do I know where Middle Road is? I was born there!'" Past generations of his family lived on the road, and it was a homecoming of sorts when he returned.

The 64-year-old loved baseball, especially the Baltimore Orioles; his favorite player was Hall of Famer Cal Ripken. Gardening was his passion and he worked hard to redo the grounds where he lived, methodically adding ornamental grasses and flowers. He also had a special way with cats and dogs, charming each one that came his way.

The Rush-Henrietta Central School District remembers Gerald Lloyd for his service to our school community. We are thankful he was part of the Royal Comet family!