Return to Headlines
Rush-Henrietta Mourns the Loss of Kailee Kwiecien
Kailee Kwiecien loved to make others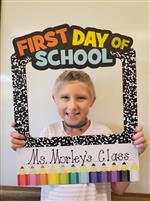 happy. Known as much for her smile and spunky personality as she was for the courageous way she dealt with cancer, Kailee passed away November 23, 2020, at the age of 9.
"She was just a loving kid," said Dan Kwiecien, Kailee's father. "She loved her family and friends, and really wanted to bring joy to others." Despite her seven-year battle against rhabdomyosarcoma, a rare type of cancer that forms in soft tissue, Kailee had plenty of fun adventures and enjoyed the times when she was able to just be a kid. Whether taking trips with her family, making crafts, or playing games with friends, Kailee lived life to the fullest.
"It was important to us and to Kailee that she have as normal a life as possible," added Catherine Kwiecien, Kailee's mother. "She loved school. Going to school was very important to her."
The Henrietta girl attended Winslow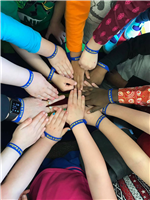 Elementary School for kindergarten through third grade, and had started fourth grade at Sherman Elementary. Her kindergarten teacher, Holly Landschoot, fondly remembers meeting her. "She always came to school with a beautiful smile on her face and ready to do anything and everything we did," she says. "Our class celebrated the days she was in school with us and were excited to support her with our Kick it Kailee bracelets we wore every day."
Landschoot continued to tutor Kailee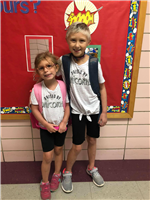 throughout elementary school and cherished the times she was able to spend with her. "I was thrilled when I had her sister, Morgan, in my class last year. They are both great girls and Kailee was an amazing big sister!"
Kailee's first grade teacher, Tina Winters, remembers her big smile. "Kailee's smile lit up a room," she recalls. "She loved the little things in life and thoroughly enjoyed every moment at school. Her positive energy, strength and loving nature was an inspiration to everyone around her. Kailee was loved by many and will always be remembered and missed by her school family."
Amy Spitzer, school social worker at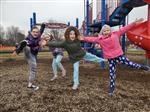 Winslow, summed up how many feel about Kailee this way: "Kailee just loved coming to school and was always happy, full of energy and lived in the moment of just being a student when she was here at Winslow."
Kailee loved making crafts. She made a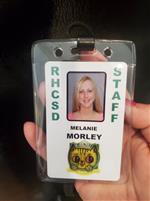 cat Shrinky-Dink for her third-grade teacher, Melanie Morley, which she keeps in her name badge. When her students see it, she tells them about Kailee, describing her as, "kind, patient, silly, smart, thoughtful, helpful, calm, curious, creative, and crafty, not to mention a brave, strong, sweet girl who never gave up."
Morley says that unicorns, rainbows, and the colors pink, purple, and turquoise make her think of Kailee. "She came in smiling every single day, and never complained. She loved to tell me silly stories about Morgan, her weekend adventures, and the projects she was working on with her grandpa." Morley says that Kailee will always be in her heart, and she truly appreciates all that Kailee taught her. "Kailee was a beautiful angel who touched the lives of so many."
The Rush-Henrietta community is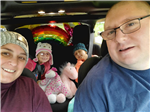 familiar with Kailee and the Kwiecien family through their blood drives and fundraising efforts to support organizations that have helped them, including Camp Good Days, the Pirate Toy Fund, and CURE Childhood Cancer.
"To know the Kwiecien family is to recognize that they are all heroes and have inspired our community to come together and celebrate life," said Landschoot.