Return to Headlines
District Administrators Return to Familiar Roles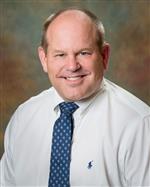 The Rush-Henrietta Board of Education approved the reinstatement of two administrative positions at its regularly scheduled meeting July 13. As a result, two longtime administrators will return to their previous roles. Donna Watts assumed the role of director of music, art, and library media on July 1, and Chris Barker will resume his role as director of student management on August 2. In addition, Denise Zeh is serving as the interim principal at Sherman Elementary School until a new principal is hired.
The roles previously held by Barker and Watts were eliminated in 2020 as a direct result of the financial impact of COVID-19. As a result, Barker served as the 10th-grade assistant principal at Rush-Henrietta Senior High School, while Watts became an assistant principal at Roth Junior High School for the 2020-2021 school year. Thanks to the additional funding provided to districts this year to help mitigate the impact of the pandemic, these positions have been restored.
In addition to serving as director of student management, Barker has been an assistant principal at the Senior High School and Burger Junior High School, and principal of the former Ninth Grade Academy. He has worked in education for more than 30 years.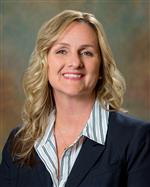 Watts has been in education for 28 years, spending her entire career at Rush-Henrietta. She has been a music teacher, teacher on special assignment, interim principal, and the director of instructional technology and science, but she is perhaps best known for the leadership she provided as the district's director of music and art. Under Watts' leadership, Rush-Henrietta repeatedly has been named one of the nation's Best Communities for Music Education by the National Association of Music Merchants.
Longtime administrator Denise Zeh, who retired from the district several years ago, is well-known in R-H, where she was the principal at Roth for many years. More recently, she was an interim assistant principal at the Senior High School this year. Zeh temporarily replaces Rhonda Morien, who resigned her position as Sherman principal to take a position in the Rochester City School District.
Please join us in welcoming all three administrators back to familiar roles in Rush-Henrietta!