Return to Headlines
Board of Education Approves Administrative Appointments
The Rush-Henrietta Board of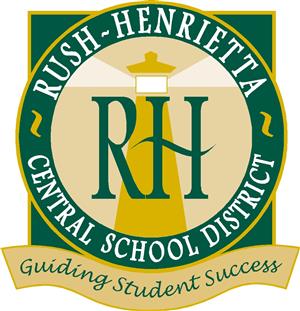 Education has approved a number of administrative leadership assignments. Each assignment was made with the goal of ensuring that our schools are the best they can be for students. While making these decisions, district leaders took into account the staffing needs of the district and Rush-Henrietta's desire to give administrators an opportunity to grow professionally. Here's a recap of what building leadership will look like. Changes are denoted with an asterisk.
Crane Elementary School
Brian Hill, Principal

Fyle Elementary School
Marcy Mooney, Principal

Leary Elementary School
Jenn Tomalty, Principal

Winslow Elementary School
Jeff Pollard, Principal*
Sherman Elementary School
Rhonda Morien, Principal*
Rob Hathaway, Assistant Principal*
Vollmer Elementary School
Lisa Farina, Principal
Suzanne Maxim, Assistant Principal

Burger Junior High School
Greg Lane, Principal
Alicia Alley, Assistant Principal
James Nuñez, Assistant Principal
Roth Junior High School
Kerry Macko, Principal
Jeff Green, Assistant Principal
Marissa Logue, Assistant Principal*
Senior High School
Dr. Tim Shafer, Interim Principal*
Megan Denk, Assistant Principal*
Peter Nowak, Assistant Principal*
Todd Russo, Assistant Principal
Dina Stathopoulos, Assistant Principal
Webster Learning Center
Michael Sweeney, Interim Administrator*

Shafer becomes interim principal at the high school and is expected to serve one year. To fill the position he is vacating, Sweeney moved from Roth Junior High School to the Webster Learning Center for the new year.

In addition, Logue moves from the Senior High School to replace Sweeney. Roth needed an assistant principal who has extensive secondary experience and will be adept at helping students transition to high school. Hathaway has agreed to serve for one year at Sherman Elementary School, supporting its new principal, Rhonda Morien, as she gets acquainted with Rush-Henrietta. Peter Nowak moves to the Senior High School as an assistant principal to provide additional administrative support and to oversee the master schedule. He will also serve as an administrative liaison to the transportation department.

We are looking forward to a great year of learning in 2019-2020!