Mrs. DioGuardi's Web Pages - Leary Elementary School Library
Welcome to the Leary School Library! The library is also staffed by Mr. Podsiadly, Library Clerk. I work with students and staff members to select titles and materials which best support their curriculum. I also teach library research skills and literature appreciation. A favorite activity of mine is to help people select good books to read. It is so exciting to see children discover a great STORY!

Much of my time this year is spent working with our students and staff to integrate technology into the curriculum while working with the Leary Technology Teaching Assistant, Mr. Tortorici.
TO VIEW THE LEARY LIBRARY PAGE,CLICK HERE.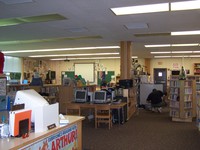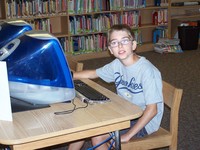 Related Links
LEARY LIBRARY

Parent Guide to Student Learning