Miss Gray's Classroom Website
SECOND GRADE

Rush-Henrietta Class of 2030


Welcome to our classroom!

On this website you will find weekly newsletters, classroom procedures, and curriculum information for my second graders.
*Go to the Newsletters tab on the left for up-to-date schedules, events, and notices from the teacher.

Additionally, the categories on the left contain many important resources for parents. For example:
*Go to the Homework tab to find suggestions for supporting your child's learning at home.
*Go to the Reading and Book Lists tab to find recommended titles and authors appropriate for this age level.
*Go to the Word Study tab to find sight word lists and information about the Fundations program.

General classroom information for Room 20 can be found on the links below.
It's going to be a great year!
Sincerely,
Miss Gray and class :)


Last modified 01/13/2020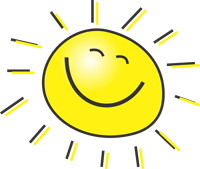 Related Links
Parent Guide to Student Learning

Symbaloo

Click here to find many great learning websites that we use in our classroom!

Leary Flickr Page

Here you can see albums of exciting events from Leary Elementary School!

Just Dance Leary

Mrs. Catena made this video presentation to show at Leary's first PBIS assembly of the year!