Junior Varsity
Boys Junior Varsity Golf
Head Coach: Rich Copeland

At the JV level, emphasis continues to be placed upon team play, physical conditioning, and the refinement of basic skills. Although teams are usually comprised of ninth and tenth graders, exceptional seventh and eighth grade students may participate. Eligibility for seventh and eighth grade students to try out for a high school team is determined by the Selection/Classification process (see Parent/Student Athlete Handbook). The JV program goals are to prepare student athletes for varsity level competition. At this level, competitiveness is increased and while adequate playing time for all is encouraged, the amount of playing time is influenced by skill level.

All schedules are subject to change.

For updated information about games, times, cancellations or postponements, please call the SPORTSLINE at 359-5176. The sportsline is updated daily, and includes postponements and cancellations by 2 p.m.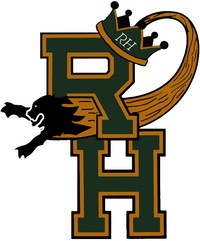 Related Links
Monroe County Sports Schedule Database - Updated hourly!