On this page you will find the following:

1.) Link to sign up for Parent/teacher conferences (Miss Cady and Mrs. Weiner hold conferences together).

2.) The holiday party sign up for supplies/treats for our classroom parties are located in the front of the room!

Fall Celebration, Winter Party, Caring Party, End of Year Party!

3.) Information on the Remind App text messages!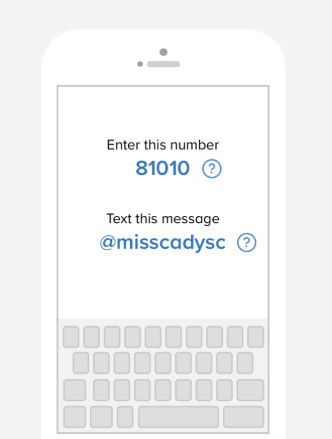 It is expected that there will be reading (independent reading for at least 20 minutes) and math homework every night. This allows students to work on skills like fluency, comprehension, and to take ownership of their own learning. Everyday, the students will write the assigned homework in their agendas. Agendas will also be used to rememeber any upcoming events or information. The students should be bringing home their take home folders, math binders, and agendas each night. At the beginning of each month, the students will bring home a newsletter that will include what the students are learning and important dates. Keep an eye out for that!
In addition to nightly reading and math homework, here are some ideas that can be used at home to support the students to reach their full potential!

Xtra Math

Timed math facts to practice students fluency

Students can see progress of how they have done

All students have personalized log in accounts

Typing Agent

Practice accuracy and timing with lessons and games to improve typing skills

Each student has a log in

BrainPop

Different videos about all academic topics that interest students

Each student uses the same log in (rhkstudent)

IXL

Additonal math practice that is categorized according to topic

Students have personal log in accounts

Google Classroom

There are Google Classroom pages set up for ELA, math, social studies and science.

Each student is enrolled in the classroom pages